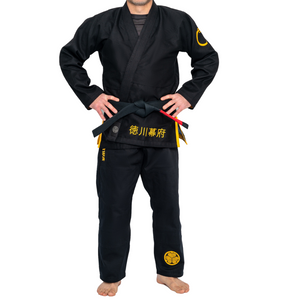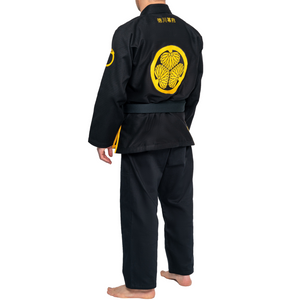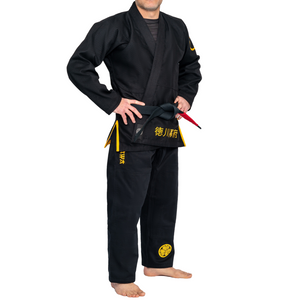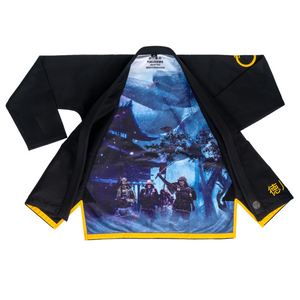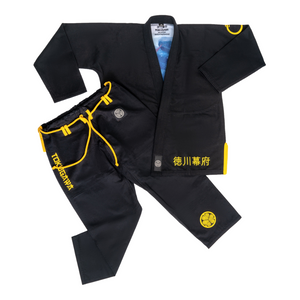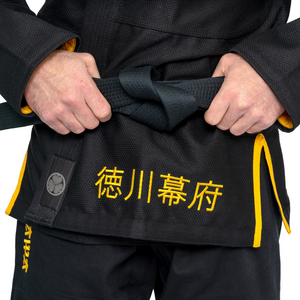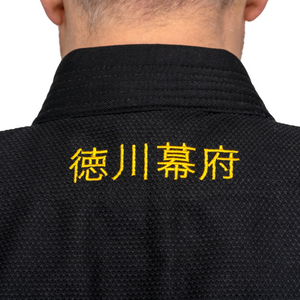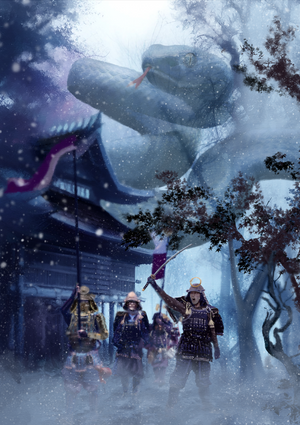 Regular price
Sale price
The Tokugawa Gi
---
Introducing the limited edition Tokugawa Gi - the ultimate combination of beauty and functionality for Brazilian Jiu Jitsu practitioners.

The Tokugawa Gi is designed with a sleek and aesthetic look, featuring beautiful sublimated artwork by renowned artist Mark Stroud.
The artwork is fully sublimated, meaning it will never fade, peel or crack. The gi also features the Tokugawa samurai crest, adding a touch of tradition to its modern design, and the bold contrast of colours will make you stand out on the mat.
But don't let its good looks fool you - the Tokugawa Gi is built to withstand the rigours of intense training and competition. Made from high-quality materials, it is both durable and comfortable, allowing you to move freely and perform at your best.
Don't settle for a gi that sacrifices style for function or vice versa. The Tokugawa Gi offers the best of both worlds and is the perfect choice for any serious Brazilian Jiu Jitsu practitioner. Order yours today and experience the difference. 
Watch the story of the Tokugawa Gi here:
About the artist:
Mark is an Illustrator and Graphic Designer. He has worked on officially licensed artwork for many franchises over the years, including Marvel, DC, Terminator, Star Wars, The Walking Dead, Aliens and Stranger Things, to name a few. Mark is a long-time fan of the martial arts and Brazilian Jiu jitsu in particular, and designing clothing for it is very satisfying for him. You can find his work on Instagram and YouTube by searching Markstroud81. 


Key Features:

- Beautiful inner sublimation, featuring artwork by Mark Stroud
- 450 GSM pearl weave
- High-quality contrast embroidery
- Knee reinforced cotton drill pants
- Pre-shrunk, 100% cotton
- EVA foam-padded collar
- Scratch free, double-woven trim tape
Size Guide:
Size
Height 
Weight
A0
Approx. 4'8" to 5'2"

Up to 55 kg

A1
Approx. 5'2" to 

5'6"

Up to 65 kg

A2

Approx. 5'6" to 

5'10"

Up to 80 kg

A3

Approx. 5'10" to 

6'

Up to 95 kg

A4
Approx. 6

' to 

6'2"

Up to 105 kg

A5

Approx. 6

'2" to 

6'5"

Up to 120 kg
Artwork licensing:
The artwork for this product is used on official licence from the artist Mark Stroud. The Tokugawa crest logo is used on licence from Shutterstock.