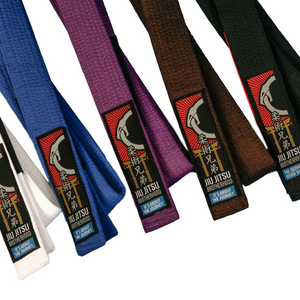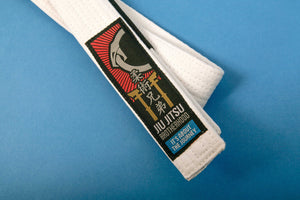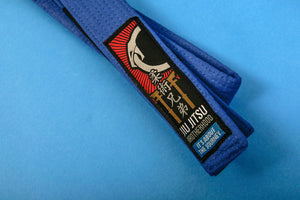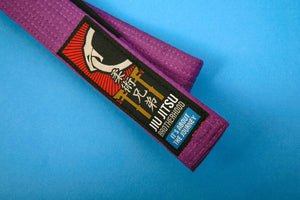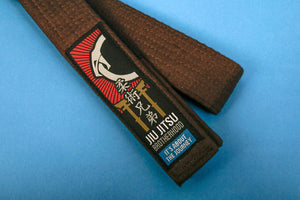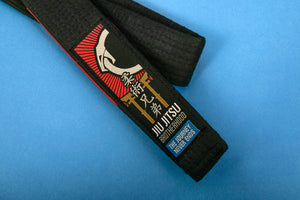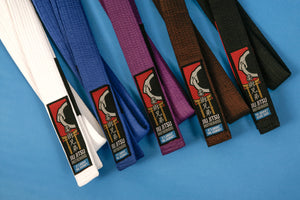 Regular price
Journey Jiu Jitsu Belts
---
Our original 'Brotherhood' Jiu Jitsu Belts were one of the fastest-selling products we've ever had at The Jiu Jitsu Brotherhood. With the successor we set out to improve it on all levels.
Featuring a thicker, higher-quality fabric and an all-new embroidered logo, this belt was designed for those who understand that jiu jitsu is a lifelong process to be experienced, not a destination to be reached. 
 - Full Colour Embroidered Label
- 100% Cotton
- Thicker Core for Improved Durability
- 'Grading Tab' for Stripes
Please Note: The label on the white, blue, purple, and brown belts features the tagline 'It's About The Journey'. The label on the black belt features the tagline 'The Journey Never Ends'.
Available Colours:
White - Blue -  Purple - Brown - Black 
Sizing Guide:
A1 - 2.60 m
A2 - 2.80 m
A3 - 3.00 m
A4 - 3.20 m
A5 - 3.40 m