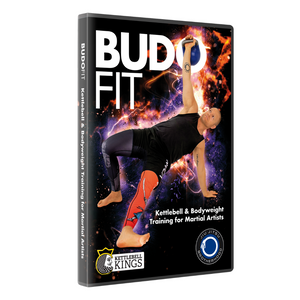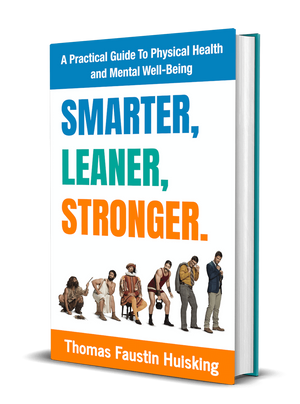 Regular price
BudoFit - Digital Download
---
BudoFit is a complete training program for anyone who wants to
lose fat, build lean, functional muscle, and massively boost their martial arts performance
.
Budofit is designed to get you in shape as quickly, effectively and efficiently as possible, with no bells and whistles. ALL you need is:
A single kettlebell

Your own body

About 40 minutes (that

includes

warmup and cooldown)
BudoFit includes:
Three complete follow-along workouts for athletes of any age or skill level

A holistic combination of kettlebell exercises, calisthenics, and animal movements

Introduction to kettlebell training video (perfect for beginners)

Two different warm-up and cool-down routines

Over 60 functional exercises proven to develop strength, power and flexibility

Basic exercise guidelines video (the foundation for any fitness progress)

A companion guide with detailed images and exercise descriptions
PLUS Free Bonus Book
Smarter, Leaner, Stronger: A Practical Guide to Physical Health and Mental Well-Being
Written by world-class health and wellness expert Thomas Faustin Huisking, Smarter, Leaner, Stronger is an all-inclusive guide to mastering your mental, physical, and spiritual health. (If you've been wanting to improve your life for some time but don't know where to start, this might be the most important book you ever read.)

 
When you train with BudoFit, you'll:
Get stronger, leaner, and faster in just 40 short minutes per workout

Learn new exercises that are shockingly effective at improving your martial arts performance

Improve your posture and reverse the "desk-jockey" rounded shoulders look

Increase your agility and flexibility, without sacrificing muscle mass or strength

Find yourself tapping heavier, stronger, and even more skilled opponents

Learn animal movements that not only improve your energy levels, but are actually incredibly FUN to do

Efficiently burn calories and melt away body fat

Discover kettlebell training techniques you can do anytime, anywhere for BETTER results than your current workout

Safely and quickly increase your striking power and grappling strength for more victories in both training and competition
Here's what jiu jitsu players are saying:
"At 41 it's been getting harder and harder to keep up with the young guys on the mats. Even the 20 year-old blue belts are tough sometimes. In 2018 I made a deal with myself to get into the best shape of my life and I was lucky enough to spend a year with Nic helping him develop BudoFit (He used me as the test subject LOL!)

12 months later, after doing the workouts twice per week, I've put on muscle and kept my weight down, plus I feel much more agile than I used to. This is a great program for any martial artist wanting to be fitter, healthier and stronger!"

Matt Blank - Brown Belt, Coach at Undisputed South
"After 2 years of jiu jitsu I finally got my blue belt, but I started to notice that I was still getting out-muscled by a lot of the bigger guys at the academy where I train. Nic was kind enough to give me an advance copy of BudoFit which I've been using religiously since January.
I started to notice some positive changes after only a few weeks, especially in body composition. I also like the different mixture of exercises on the follow-along workouts. It's been my experience that a lot fitness programs get boring really quickly but with BudoFit there's a huge variation in the types of movements which keeps it fun."

Chris Perry - Blue Belt, Denver, CO
"As a life-long martial artist (judo) I had always wanted to start training with kettlebells but I never had the chance. Several years ago Nic got me started by taking me through the basic movements using the bells and showed me how to build a training program around them. That was a turning point for me as it started the process of me getting back into shape. I'm so happy to see that Nic has packaged his expertise into a video program as I now live in Sweden and I don't get to train with him much anymore."


Mike Moghaddas, Judo Black Belt, Jiu Jitsu Purple Belt
BudoFit allows you to discover through firsthand experience how the most effective workouts are often the shortest and simplest. You don't need hours in the gym. You don't even need a gym. With one kettlebell and your own body you can start today and get in the best shape of your life.
Click "Add to Cart" now to get instant access and start training with BudoFit. See you on the mat!