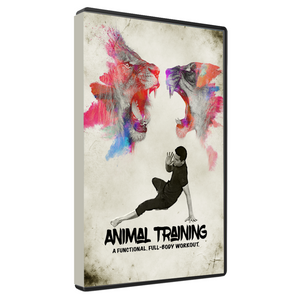 Regular price
Animal Training - Digital Download
---
Become a Beast on the Mats With These Animal Training Workouts!
Dr YiYang Ng is a medical professional, personal trainer and BJJ black belt. Over the past few years, he has developed his own unique take on the increasingly popular style of callisthenics known as animal movements. He has now made his training program available in the form of two workouts that can be done almost anywhere without any additional equipment.
YiYang makes these drills look easy, but trust me, when done properly, they make a tough workout that will supercharge your strength and conditioning and improve your fluidity and movement on the mats.

The Animal Training program uses movements that are practical for jiu-jitsu, making it the ideal accompaniment to jiu-jitsu training. The workouts are also great fun to do, and perfect for adults and kids who don't want to lift weights!
Animal Training features:
Dynamic, functional movements that work the entire body

Perfect for jiu jitsu practitioners

A sure-fire method to improve your functional strength and agility

Improves balance and spatial awareness

Benefits that translate directly onto the mats

Beginner and advanced workouts that require no additional equipment

Clear and concise instruction from a health and fitness expert