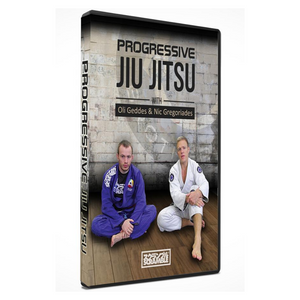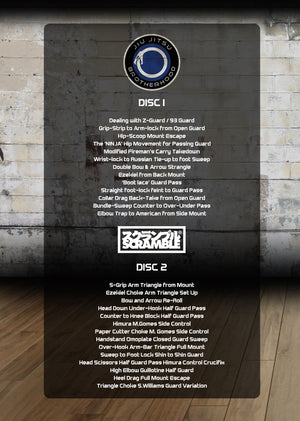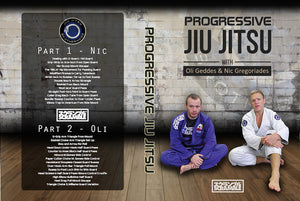 Regular price
Progressive Jiu Jitsu - Digital Download
---
Oliver Geddes and Nic Gregoriades, both black belts under Roger Gracie, team up to bring you Progressive Jiu Jitsu—a new collection of sweeps, submissions, guard passes and more—guaranteed to bring your jiu jitsu to the next level.
These are the techniques Nic and Oli use every day on the mat—in training, teaching, and competition—so you can be 100% sure they will work for you too.
---
In this two part, 90-minute instructional video you will learn:
A method for finishing the arm triangle that requires almost no power, and works even when facing a much bigger opponent

How to nullify and pass the Z-Guard with ease—one of the most frustrating guards in jiu jitsu

A devastatingly powerful armlock from the open guard (your opponent will never see it coming!)

How to pass the half guard in a way that makes it nearly impossible for bigger, stronger opponents to reverse you—and works just as well if you're the bigger one!
A risk-free escape from mount that's simple to perform—yet devastatingly effective!
Two approaches for attacking the back, meaning that whatever your opponent does.. you'll be ready for him!
...and much more!
You'll get all this for less than the price of a single private lesson.
The average BJJ instructor charges over $100 for an hour-long lesson. But for less than half of that, you'll receive instant access to over 30 cutting-edge, competition-tested moves and techniques from two of the best jiu jitsu instructors in the world.
Here's a sample:
Nic and Oli have put their hearts and souls into this product, and they're certain it will upgrade your jiu jitsu in a major way.
Click "Add to Cart" now to get instant access to Progressive Jiu Jitsu.